WHAT HAPPENS: Nature Conservation Day, quarter public sale and extra … | leisure
Embarras Voluntary Conservation Day
CHARLESTON – The Embarras Volunteer Stewards are hosting a Conservation Day on Saturday, September 11th at 9:00 am at the Lafferty Nature Center, behind the Carl Sandberg School on Reynolds Drive in Charleston.
The participants will remove the honeysuckle with the help of over 100 young people and their adult carers. The school parking lot will be busy, so organizers recommend that regular EVS volunteers park near the water tower on Douglas Drive.
Everyone is welcome, no previous knowledge is required. Sturdy shoes and gloves are recommended. Tools are provided.
Visit www.embarrasstewards.org for more information. To receive email notifications, contact [email protected].
Make-and-take project
CHARLESTON – Head to the Charleston Carnegie Public Library for some take and make floral crafts to make at home.
Kid's Take and Make is designed for children aged 3-12 years. This flower craft can be picked up at the KidSpace counter from Monday, September 13th to Sunday, September 26th, while stocks last.
At home you will need glue / glue stick and colored pencils / crayons. This is a free children's program that is open to the public. No library card is required to participate. Call 217-345-1514 for more information.
People also read …
Alpha Upsilon holds meetings
MATTOON – ESA's Alpha Upsilon Chapter meets on Tuesday. September 14th at 6:30 p.m. at Hubbart's Diner. The guest speaker is Phoenix Princko. RSVP Vicki Reible at 217-246-6753 or Paula Winchester at 217-259-9274.
Quarterly auction on September 16
MATTOON – The American Legion Auxiliary is holding a quarter auction on Thursday, September 16. Over 15 bidders will take part in the auction. The items include crafts, books, toys, purses, purses, makeup, gift certificates, kitchen utensils, and more.
The auction is a monthly event held every third Thursday of the month and the winnings of which go to American Legion charities. This month the proceeds will go to Epsilon Signa Alpha Omega Nu.
The monthly quarterly auction raised over $ 24,400 for community projects.
This event is public. Admission is at 5.30 p.m., bidding starts at 6.30 p.m. Food and drinks are taken care of.
The American Legion is located at 1903 Maple Ave., Mattoon.
My Town: Clint Walker's memories of Coles County as pulled from the archives
Cosmic blue comics
Nov. 22, 1992, Journal Gazette, this photo from Cosmic Blue Comics in Mattoon; where I spent practically every Saturday afternoon for about two years. In this little back room, which you can see to the right of the Coca-Cola sign, the many, and I mean many, long boxes of old issues were kept. I still have my bagged copy of Tales of the Beanworld # 1 that I found there. Unfortunately this place is now only a "green space".
Mattoon arcade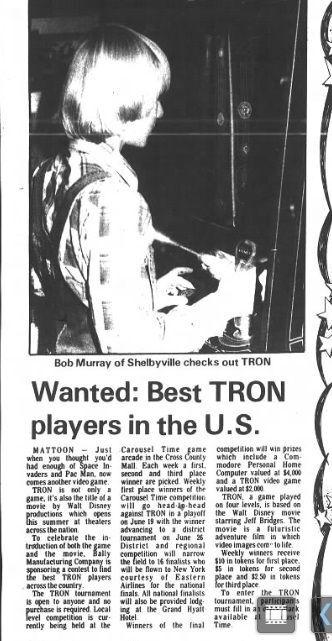 Pictured is Bob Murray of Shelbyville from the Journal Gazette dated June 2, 1982 showing his dominance over the TRON arcade game in the "Carousel Time" arcade in Cross County Mall that later became Aladdin's Castle and soon after nothing more was no more. I've spent almost every Saturday in this arcade, maybe with the exact same haircut. No overalls, however. I was more of an "Ocean Pacific" kid.
Icenogles

Pictured, November 28, 1988, Journal Gazette, Icenogles Grocery Store. Since we're from Cooks Mills, we didn't shop at Icenogle often … but when we did I knew as a kid that a grocery store like this should be in a perfect world, and not just because it had hardwood floors, Comics on the magazine rack or loads of them, and I mean loads of trading cards wrapped in wax.
Cooks mills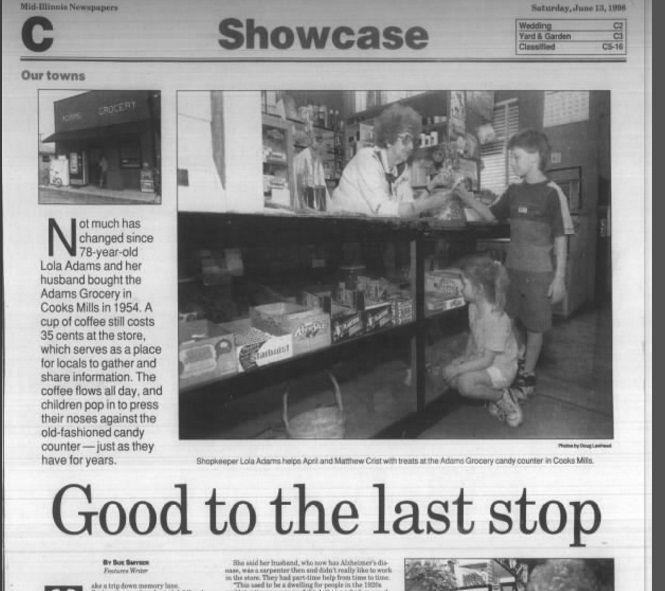 I had long since moved away from Cooks Mills when this showcase article about Adam's Groceries was published in the June 13, 1998 Journal Gazette, but there was a time when I might very well have been one of those kids in this photo; because if it was summer and you had a bike and lived in Cooks Mills, you ended up there. Last report, they still had tab in the Pepsi brand cooler on the back. I'm seriously considering asking my money man if I can afford to reopen this place.
Mr. Music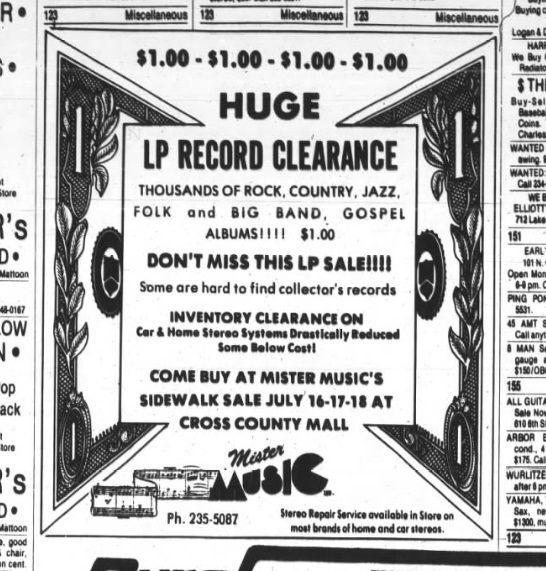 Pictured, July 16, 1987, Journal Gazette, that ad for Mister Music that was formerly located in the Cross County Mall. I didn't buy records at that age, but at some point I would and it would all go under. If you think it doesn't sound "cool" to hang out with your buddies at a record store on a Friday night with a scorching driver's license fresh in your wallet, you're right. But it's the best a geek like me can do. Wherever you are today, owner of Mister Music, please know that a Minutemen album I found in your cheap trash can changed my life.
Sound Source Guitar Throw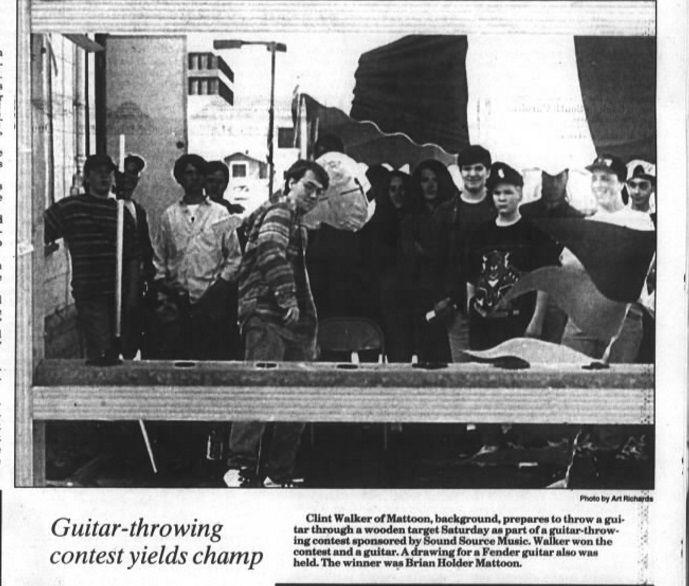 Portrait of the author as a young man who wanted to throw a guitar through a target in this year's Sound Source Music Guitar Throwing Contest on April 18, 1994, Journal Gazette. Check out my grunge era hoodie and yeah … look carefully, these are Air Jordans you see on my feet. Addendum: Despite what the cutting line says, I haven't won a guitar.
Pictured, clipped from the online archives at JG-TC.com, photo dated April 18, 1994, Journal Gazette of Sound Source Music Guitar Throwing Contest winner and current JG-TC author, Clint Walker.
Vettes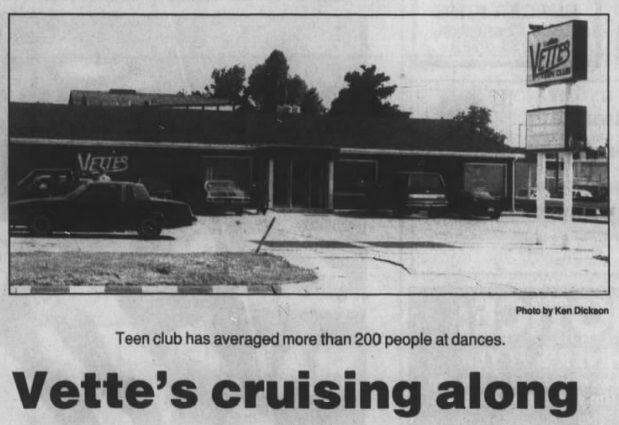 Here today, gone tomorrow, Vette's Teen Club, June 20, 1991, Journal Gazette. I wasn't "cool" enough to hang out at Vette in its "prime" and by "cool enough" I mean "not competent enough in parking lot fights". If only I could crack it now.
FutureGen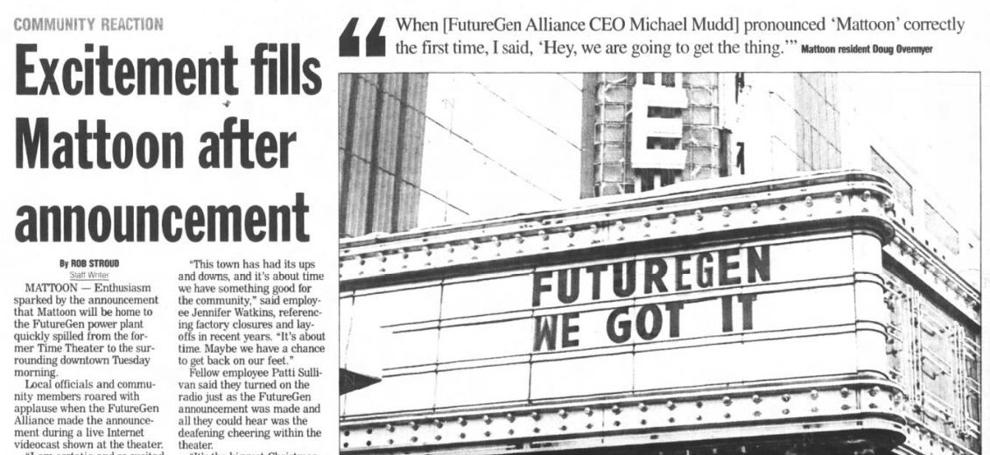 FutureGen: The end of the beginning and finally the beginning of the end, December 19, 2007, JG-TC. I wish I had paid more attention back then. I probably should have read the paper.
Get the latest local entertainment news in your inbox every week!